Escape to Smart Technologies
We do things a bit differently, and that's the way we like it!
Comtech Guys is a team of technologists passionate about helping small businesses extract maximum value from their IT investment.
Our professionalshave a hands-on approach to solving customer problems, simplify IT operations, take preventive actions and position IT to deliver maximum business value. 
Installing a new hardware or service software. Setting up a new LAN for your firm. Conducting a website audit. Training the people who'll be running your network. All these tasks take time, effort and money, which small businesses may not always be able to afford. Comtech Guys takes the pain and expense out of managing various aspects of your small business IT. We're the IT experts you can trust to support your systems and network in the most efficient way!
We advise, install and upgrade your IT technology
Are your IT systems running at peak performance, adequately secured against cyber attacks, updated on-schedule and leveraging the benefits of the cloud? Does your IT staff have the time or expertise to handle complex and/or evolving technology needs? If you've answered 'no' to both questions, give us a call! We can save you money, prevent opportunity loss and help you extract maximum business value from newer, better software and hardware. We also provide IT support services to homes, advising, installing, upgrading, trouble-shooting and securing your IT technology.
Quick Facts About Technology
Information technology continues to evolve and diffuse at a rapid rate.
CEOs view technology as the primary tool to achieve business growth.
As far as IT downtime and failures are concerned, small enterprises - on an average - lose more than $55,000 in revenue each year, midsize companies lose over $91,000 and large companies lose more than $1,000,000.
On the cybersecurity front, businesses fear malicious and criminal attacks the most, followed by human error and thirdly, system glitches.
On the cybersecurity front, businesses fear malicious and criminal attacks the most, followed by human error and thirdly, system glitches.
We specialize in hardware installation across all major brands, from Apple/Mac, Intel, AMD, Nvidia, ASUS, Gigabyte, EVGA Corporation, and IBM to Toshiba, Dell and HP. Our technicians stay up-to-date with the latest end-user hardware to accomplish installations quickly and competently. All our installations are completed to current best industry practices.
Our software installation and integration services include customer operation system installation and administration, Microsoft Server (Datacenter, MS Exchange, MS Active Directory, MS SQL server/ client), Microsoft Windows and other Microsoft products migration, Mac OS (Yosemite and El Capitan), Google Cloud Applications, Backup and Archiving
Comtech Guys provides preventive IT security services to plug vulnerabilities in your network, devices and systems, and mitigate the risk of cyber attacks or data loss resulting from human error. Our security services manage risks and offer protection against attacks through proven cyber-security measures.
We love what we do, and we do it well
Building IT Strategy
Comtechguys conducts a thorough examination to identify strengths, weaknesses, opportunities, and threats of your company's IT strategy and develops a plan of action to solve those problems.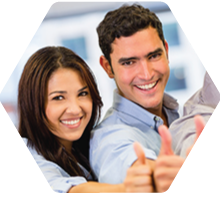 Security Systems Installation
We deliver state of the art business security systems with intrusion detection access control, video surveillance, and hosted security cameras. We will work with you to customize a security system to meet the needs of your business.
Network Solutions
Whether you want to update your current network infrastructure or undertake a new project, we deliver the innovative network solutions that will fit your business needs today.
Drop Us a Line
Comtech Guys are just a call away.
Our computer support services are empowering small businesses to squeeze every last drop of advantage from the latest technology.
Homepage
Updated on 2018-08-22T07:38:26+00:00, by lana.